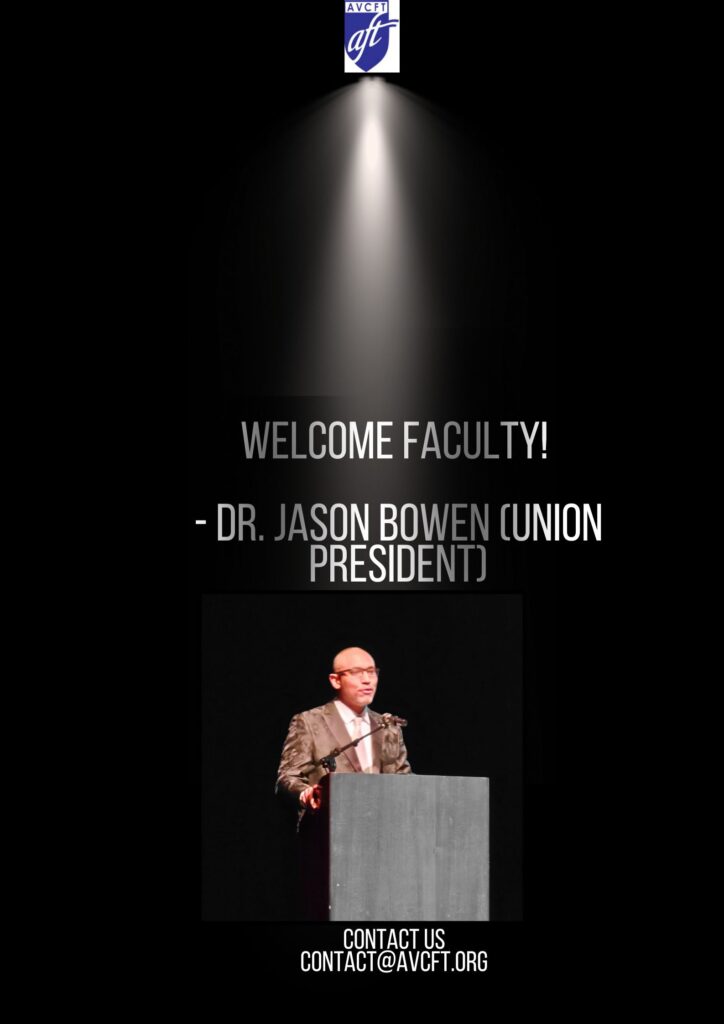 All faculty, welcome to the fall 2023 semester!
As we stand on the threshold of another academic year, we want to extend a warm welcome to all of you on behalf of the Faculty Union. Fall 2023 promises to be a time of growth, challenges, and continued commitment to academic excellence.
It never ceases to amaze us how resilient and adaptable our community is. Your dedication to teaching, research, and service, especially in the ever-evolving landscape of higher education, is truly commendable. It's a privilege to represent such a dynamic group of professionals.
This semester, let's remember to support one another, share our experiences, and continue to foster a collaborative spirit that defines our institution. Challenges are bound to be ahead, but we can face them together and emerge even stronger.
To our returning faculty, welcome back! And to those joining us for the first time, we're delighted to have you as part of our academic family.
Let's embark on this journey together with enthusiasm and a shared vision. Here's to a fulfilling and successful Fall 2023 semester!
-Dr. Jason Bowen (Union President) and Your Union Team.